Summer Time in Alaska can go by quickly and that's why each year I do my best to take off on as many Alaskan Adventures as I can. This summer, my cousin Zach came down from Anchorage and we had our eyes set on an Adventure in Homer. If you'd like to see our Alaskan Adventure you can watch the video here, otherwise keep reading!

Homer is absolutely beautiful nearly anywhere you go, however when it comes to good hikes, it's fairly limited. Until, you cross over Kachemak Bay and find yourself amongst the Kenai Mountain Range. Click here to view a list of trails. Quite possibly the most popular hike across Kachemak Bay may just be Grewingk Glacier Lake Trail. A 3.2 Mile moderate hike takes you up to, as the name would suggest, Grewingk Glacier Lake. At a distance you can see Grewingk Glacier as well as, and at times, hundreds of floating icebergs in the lake. There is a great beach, areas to camp, and on a nice sunny day, you could spend hours relaxing and beholding this tranquil scene.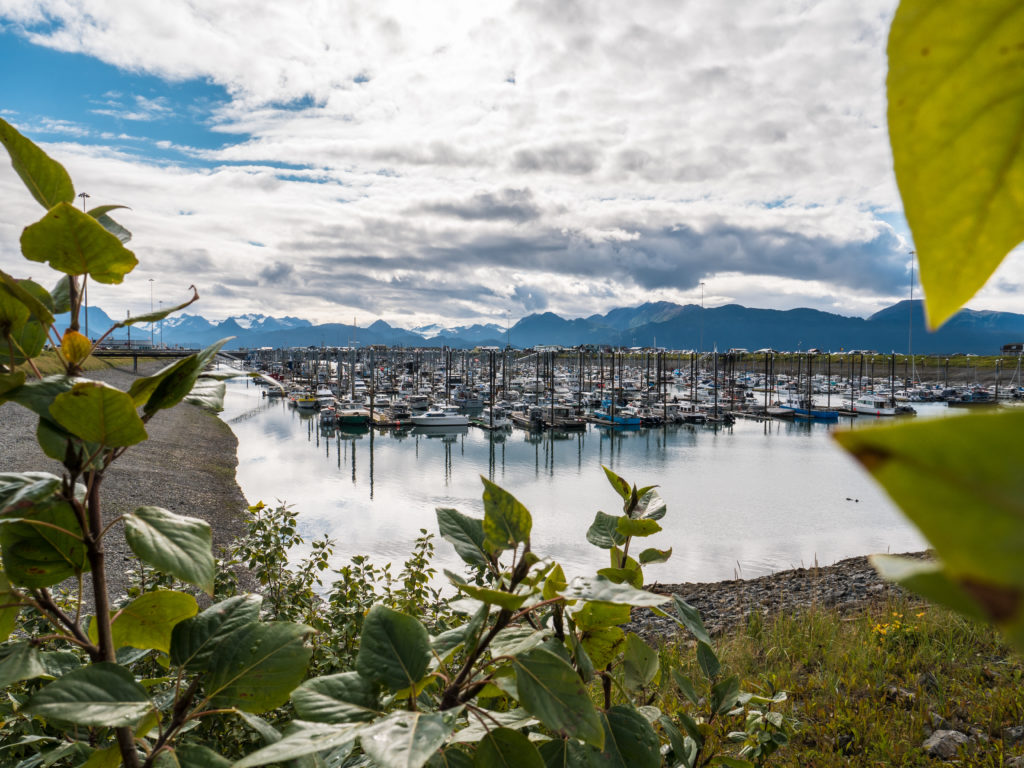 Now I must confess, when Zach and I began our trip down to Homer, we knew very little about this hike and learned many different things along the way. That is why I felt compelled to share this information that was hard to come by so that the next traveler could journey with confidence instead of guess work like us!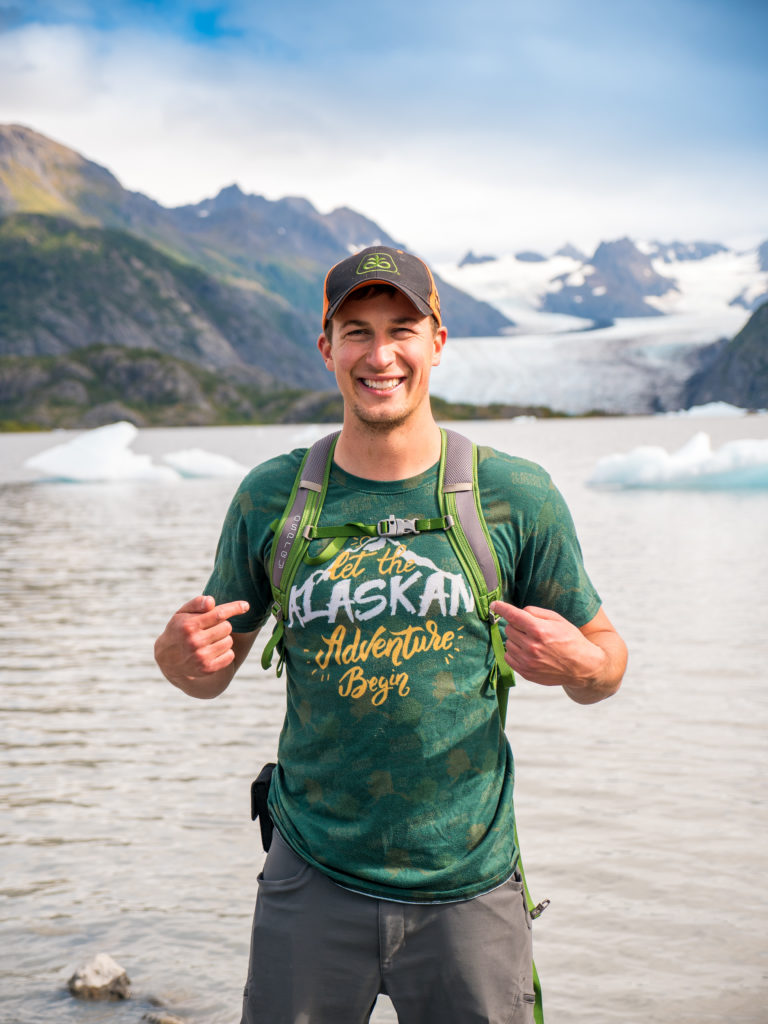 Zach and I had the opportunity to borrow my grandfather's skiff to get us from the Homer Harbor to this hike. However, our journey really started when we found out there's no place to tie up your boat at the Glacier Spit Trailhead. That is one benefit of working with a local water taxi company like Mako's Water Taxi. Another startling discovery was made when we were filling up the boat with fuel in the Harbor. The gentleman who was filling up our boat told us about the bear issue around Grewingk Glacier Lake Trail. He told us because it is a fairly high trafficked area, the bears are used to the humans and aren't really bothered that you may not want them siting right in the middle of your trail. He went on to say, the local lodge that is located right next to the trailhead saw 25 black bears in a single day. So needless to say, Zach and I were on our toes.
With all this new found information we decided that our best path to make it to Grewingk Glacier Lake would be to approach it from the Saddle Ridge Trail. This trail begins in Halibut Cove. As we made our way into the cove, we noticed the remains of an old pier or dock. Straight off shore there was a mooring buoy that we tied up to. But we didn't have any kayaks or means of getting from the buoy to the shore. Thankfully we ran into some nice folks that run Still Point Lodge and they dropped us off on the shore. Now it was time to get to hiking!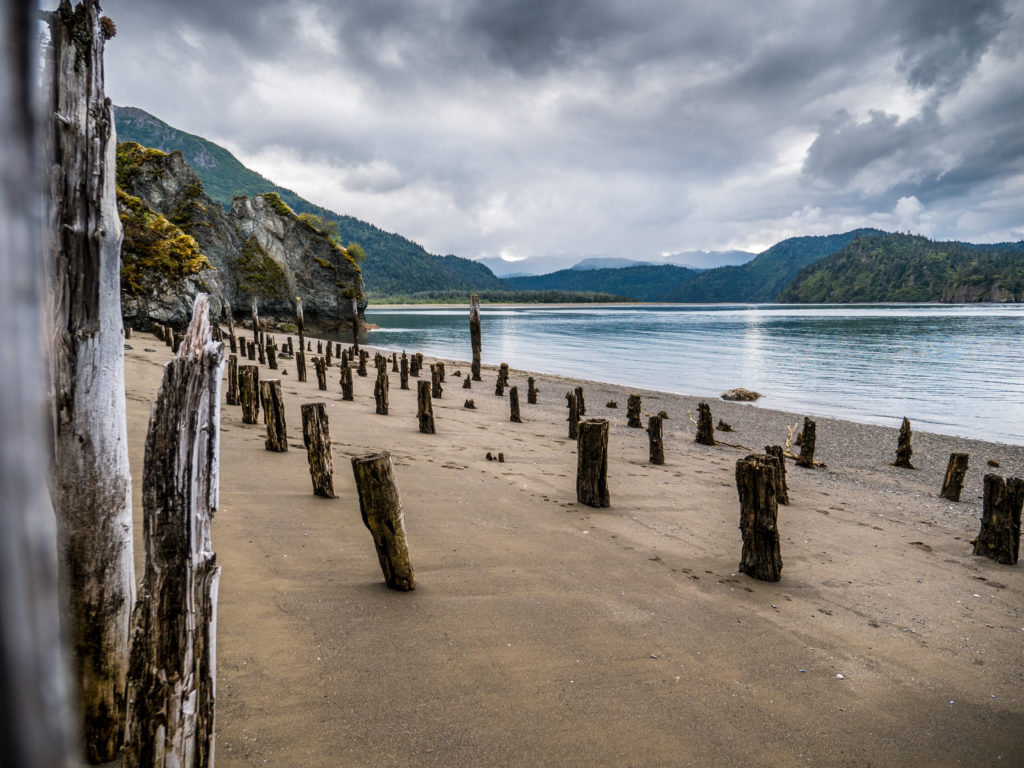 The Saddle Ridge Trail starts off with some incline taking you up about 400 feet in elevation on some switchbacks. From there the trail flattens out and you follow a nicely groomed trail. After .6 miles you'll reach a juncture. Turning left will take you 2.7 miles back to the start of the Grewingk Glacier Lake Trial at the Glacier Spit. The right turn will take you the remaining ½ mile to the beautiful Grewingk Glacier Lake.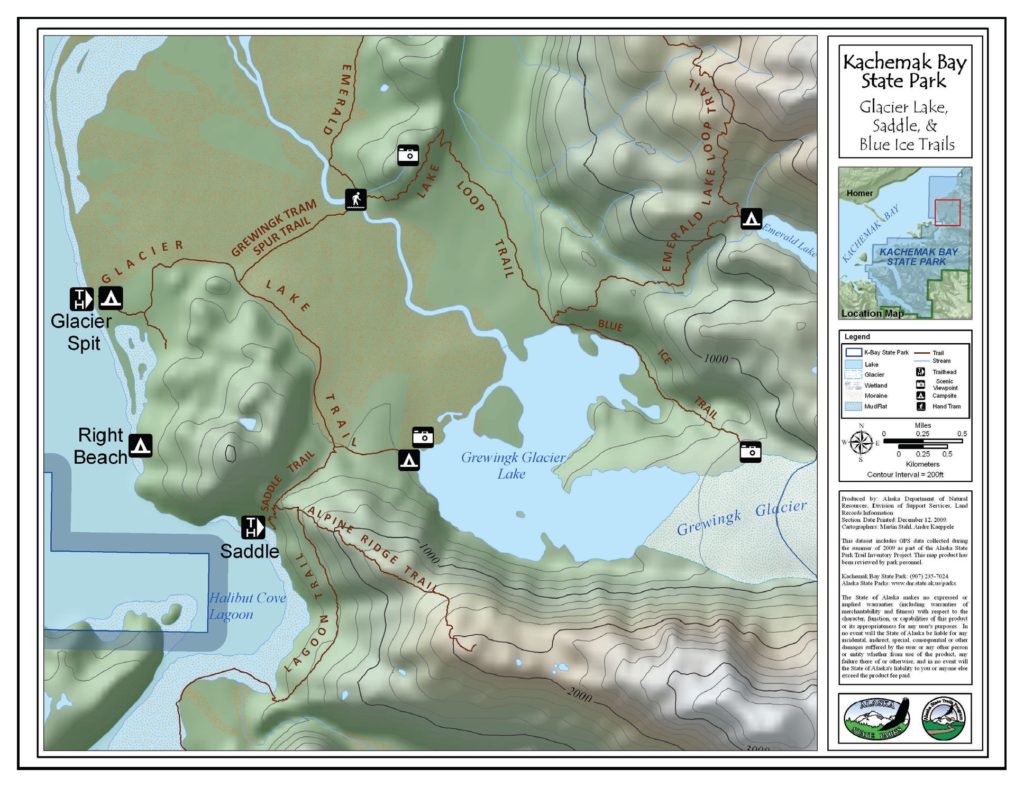 I must say the effort vs reward ratio of this hike is off the charts. After a leisurely 1 mile hike, you're rewarded with a stunning view. Thank you so much for reading this far. That Is the jest of our adventure. If you enjoyed this blog post I'm sure you'll enjoy watching our adventure here.
But wait, there's more!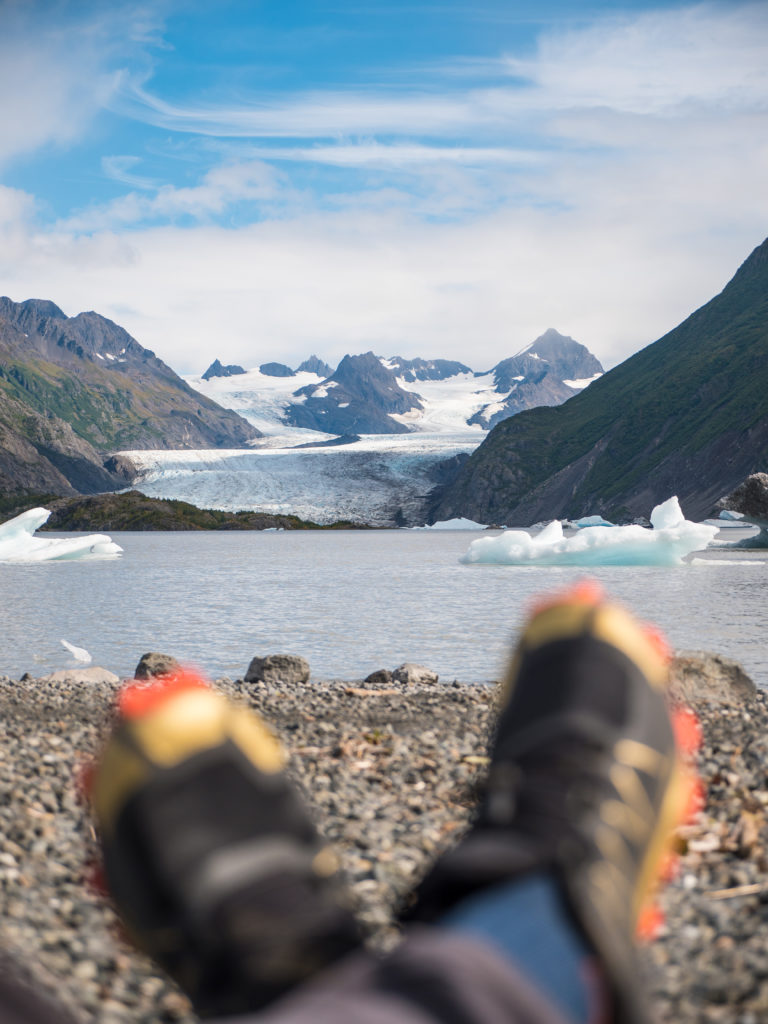 There a few more clarifying details I'd like to provide that had me confused when I first started researching this hike. This map may help you out while I explain. Most people that take this hike don't have a boat and so the best option in my opinion is to take Mako's Water Taxi to the Glacier Spit Trailhead and get dropped off. From there you enjoy a 3.2 mile to the lake. After you eat your snacks and relax at the lake for awhile. You can take the Saddle Ridge Trail out and have your Water Taxi pick you up there. That is by far the most popular option and something we would have done if we didn't have our own boat. If a 4.2 mile hike isn't hard enough for you, The Grewingk Glacier Lake Trail also juts off at the Grewingk Tram Spur trail which is a fun option to cross the creek on a tram and continue to hike to the north side of the lake (The other option takes you more to the south side of the lake)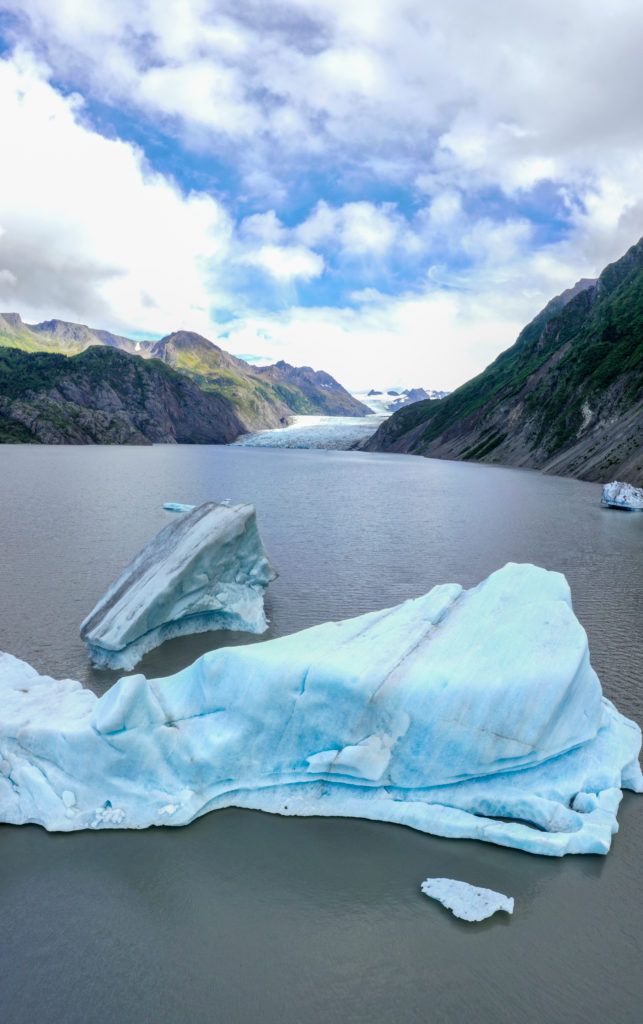 No matter which trail you decide on, I'd strongly suggest you bring bear spray and or a bear pistol. While your hiking have good and loud conversations so the bears know you are passing by. I hope you like this trail as much as I do.
Enjoy the rest of this Alaskan Summer while it's still here! 😊